Project Manager Photovoltaic (M/F)
* Please provide any information and documents in English only *
One day companies will be able to generate their own renewable energy and offset CO2 emissions. At Helexia that day is today!
We are almost 450 employees spread around Italy, France, Belgium, Portugal, Spain, Brazil, Hungary, Poland, Romania, Senegal and growing fast. We work in an "one office" environment and we really believe that magic happens when people work together.
Together also includes team's meetings and flexible hours. Your success is achieved by your impact and deliveries rather than the hours you put in.
We believe in transparency, directness and empathy, with a strong customer focus and work before ego. We grow fast and agile but we always see people first. Each person has their own path for career growth and we believe that the only way for the company to grow is if you grow. This is who we are. Do you feel you could fit in? We are looking forward to meet you!
To integrate the EE Operations team, in Milan, we are looking for:
PROJECT MANAGER PHOTOVOLTAIC (M/F)
As member of Technical Office, you will play a key role in the development and implementation of the photovoltaic projects, energy diagnoses and electrical projects (low and medium voltage).
The project manager will be responsible for overseeing and managing PV projects ensuring effective delivery and outstanding customer satisfaction.
The engineer specialized in the Energy field will support the development and implementation of photovoltaic projects, energy diagnoses and drafting of electrical projects (Low and Medium Voltage). The technical support of the Commercial team, in defining and planning projects, is also a natural consequence of this role.
Support the PV Operations manager by leading optimum day-to-day operations along the whole project lifecycle.
Support the selection of the suppliers.
Assist in the procedural authorization processes for the commissioning of plants.
Contribute to the profitability of the project ensuring the tracking of project progress (timeline, quality, costs, and budget).
Monitoring project progress and support the finance dept for invoicing and payment processes based on milestones.
Support PV Manager measuring project performance and prepare of executive reports/documents.
Identify issues and trigger corrective actions.
Built strong relationships with the Customers and all Stakeholders involved in the project.
Support actively Sales Managers in order to finalize commercial offers to develop sales opportunity.
Take care of the whole project process in order to be compliant with ESCo
Certification requirements.
Provides support to the legal side for the drafting of the EPCs as regards the technical and logistical aspects.
Health, Safety & Environmental
We believe that the root of our success lies in our people, so we will be truly committed with your professional success and happiness
You'll be in the forefront of a dynamic environment every single day
We offer a unique workplace, combining the typical benefits of a large corporation with an informal and energetic startup environment
Work and Health insurance
Personal computer and phone included
Qualification & Education
Degree in electrotechnical, energetic or environmental engineering.
3+ years' experience in a similar role, with relevant background in photovoltaic and renewable energies.
Knowledge of design tools, thermos-technical simulation (Energy Plus) and sizing of PV projects (ACAD, PVSYST etc…)
Project Management tools knowledge (PMI certification is a plus).
Proactive and strong initiative within a team's spirit natural profile
Strong customer and results orientation, willingness to travel
Accurate monitoring of dossiers, organizational and writing skills (reports, planning,)
Creativity and ease of adapting to new scenarios
Analytical, planning and organizational skills
Domain of office tools as well as Knowledge in CRM tools
Fluency in English, spoken and written (required), French is a plus.
Vuoi inviare la tua candidatura?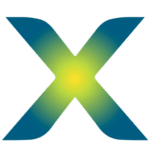 Riempi questo modulo e raccontaci perché vuoi far parte della nostra incredibile squadra!