* Please provide any information and documents in English only *
One day companies will be able to generate their own renewable energy and offset CO2 emissions. At Helexia that day is today!
We are almost 450 employees spread around Italy, France, Belgium, Portugal, Spain, Brazil, Hungary, Poland, Romania, Senegal and growing fast. We work in an "one office" environment and we really believe that magic happens when people work together.
Together also includes team's meetings and flexible hours. Your success is achieved by your impact and deliveries rather than the hours you put in.
We believe in transparency, directness and empathy, with a strong customer focus and work before ego. We grow fast and agile but we always see people first. Each person has their own path for career growth and we believe that the only way for the company to grow is if you grow. This is who we are. Do you feel you could fit in? We are looking forward to meet you!
To integrate the Sales Team of Helexia Italy, in Milan, we are looking for:
SALES MANAGER (M/F)
Reporting to the Head of Sales, you will support the development and implementation of the commercial strategy and practices across PV, EE, EVC. You'll develop opportunities, manage proposals, and ultimately play a key role in winning projects whilst ensuring appropriate contractual terms and financial returns are secured. You'll be part of the commercial team and according to the national scope of this role, regular travels will be expected within Italy.
Identify new business opportunities
Maintain an adequate opportunity pipeline to reach the quarterly objectives
Support the commercial team to develop strategic partnerships and market channels
Contribute to the yearly sales planning process
Ensure levels of productivity within group reference KPIs
Participate in the development of branding and in the targeting of ideal customers as a standout for
marketing development
Embrace new technology and methods of working as they develop
Health, Safety & Environmental
We believe that the root of our success lies in our people, so we will be truly committed with your professional success and happiness
You'll be in the forefront of a dynamic environment every single day
We offer a unique workplace, combining the typical benefits of a large corporation with an informal and energetic startup environment
Flexibility for remote work
Work and Health insurance
Personal computer and phone included
Qualification & Education
Bachelor's degree or equivalent in Mechanical or Electrical Engineering, or Economics as alternative
5+ years of professional experience in commercial teams in a reference decentralized energy company
Basic skills of business plans and project finance and familiarity with long term contracts
Strong interpersonal skills and ability to identify customer needs
Proven competences in managing multiple clients and projects simultaneously
Excellent oral and written expression, synthetic ability
Availability to travel in the country and abroad
Italian first language or equivalent proficiency
Proficient on English language
Domain of Word, Excel, Powerpoint tools
Vuoi inviare la tua candidatura?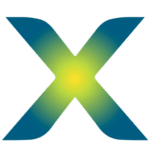 Riempi questo modulo e raccontaci perché vuoi far parte della nostra incredibile squadra!