* Please provide any information and documents in English only *
One day companies will be able to generate their own renewable energy and offset CO2 emissions. At Helexia that day is today!
We are 274 employees spread around Portugal, Spain, France, Belgium, Italy, Brazil, Hungary, Poland, Romania, Senegal and growing fast.
We work in a "one office" environment and we really believe that magic happens when people work together. Together also includes team's meetings and flexible hours. Your success is achieved by your impact and deliveries rather than the hours you put in. We believe in transparency, directness and empathy,
with a strong customer focus and work before ego. We grow fast and agile but we always see people first. Each person has their own path for career growth and we believe that the only way for the company to grow is if you grow. This is who we are. Do you feel you could fit in? We are looking forward to meeting you!
To join the Operations Team of Helexia Italy, in Milan, we are looking for:
OFFICE MANAGER (M/F)
Are you the type of person who sees the inefficiencies in a workplace, and are likewise challenged with a lack of authority to make changes? Are you capable of working on multiple projects without getting lost, besides in the details? Do all your friends look at you weird for being such an early riser?
If you are the smartest person in the room where you work/ed, but desire a role that challenges you, this might be the ideal opportunity for you! We are seeking someone who is tech-savvy, reasonably hip, has that "side-hustle energy" and who knows how to manage their email inbox. To-do lists are probably your best friend. And If you really love to help people around you and to contribute to make everyone's life better and more meaningful, if this sounds like you, here at Helexia, we are a fresh, fun and rapidly growing company, looking for a talented Office Manager to join the team.
We'd love to chat with you!
Oversee and support all administrative duties in the office and ensure that office is operating smoothly
Manage office supplies inventory and office budget as necessary
Perform receptionist duties: greet visitors, and answer and direct phone calls
Receive and sort incoming mail and deliveries, and manage outgoing mail
Develop office policies and procedures, and ensure they are implemented appropriately
Assist with office layout planning and office moves, and with managing and maintaining IT infrastructure
Assist in planning company´s events, meetings, and special projects
Lead and ensure internal communication (newcomers, onboarding, offboarding, etc.)
Manage onboarding processes
Identify opportunities for process and office management improvements, and design and implement new systems
Provide other administrative support as necessary, including scheduling group meetings, maintaining calendars, doing research, and creating reports
Health, Safety & Environmental
We believe that the root of our success lies in our people, so we will be truly committed with your professional success and happiness.
You'll be in the forefront of a dynamic environment every single day.
We offer a unique workplace, combining the typical benefits of a large corporation with an informal and energetic startup environment
26 vacation days a year
Work and Health insurance
Personal computer and phone
Qualification & Education
Education Degree in business administration, communication, human resources or related areas
2 – 5 years of previous experience in office management, executive assistant, human resources (HR), IT support, administration support or other similar and related fields
Flexible team player willing to do what it takes to get the job done
Adaptable and enjoys a challenge
Must have exceptional attention to detail
Strong organizational and time management skills, and ability to prioritize
Must be a self-starter and driven
Excellent communication and interpersonal skills
Strong problem-solving skills and analytical abilities
Must be proficient with Microsoft Office, especially ppt, and Google products
Proficiency in English (very important)
Proactive, results-team-oriented, and fun!
Vuoi inviare la tua candidatura?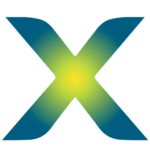 Riempi questo modulo e raccontaci perché vuoi far parte della nostra incredibile squadra!