* Please provide any information and documents in English only *
One day companies will be able to generate their own renewable energy and offset CO2 emissions. At Helexia that day is today!
We are 378 employees spread around Portugal, Spain, France, Belgium, Italy, Brazil, Hungary, Poland, Romania, Senegal and growing fast.
We work in an "one office" environment and we really believe that magic happens when people work together. Together also includes team's meetings and flexible hours. Your success is achieved by your impact and deliveries rather than the hours you put in.
We believe in transparency, directness and empathy, with a strong customer focus and work before ego. We grow fast and agile but we always see people first. Each person has their own path for career growth and we believe that the only way for the company to grow is if you grow. This is who we are. Do you feel you could fit in? We are looking forward to meet you!
To integrate the Sales Team of Helexia Italy, in Milan, we are looking for:
LEGAL SPECIALIST (M/F)
Under the coordination of the Country Director Italy, the major purpose of your role will be to provide in-house transversal legal support to our internal team and to our projects. You will be responsible to provide legal advice, support and related services in a proactive, timely, cost-effective and professional manner with a view to furthering business objectives in support of the Helexia Local and Group Strategy, adding value and protecting shareholder interests. You should seek to ensure that legal risks are identified, appropriate alternative structures and strategies are considered, and documents are appropriately drafted to reflect commercial decisions, at all times consistent with professional standards, legal obligations within Helexia Group.
Ensure that legal considerations, including mitigation of legal risks identified, are taken into account in operations, planning activities, contracting, new business/project development, including relations with relevant third parties

Draft commercial contracts and agreements (NDA, LOI, PPA, EnPC, tenders, leases, etc…);
Verify authorization procedures and regulatory compliance;
Provide legal support to the various company functions (operation, sales, accounting);
Provide legal support for financing operations and due diligence activities;
Manage corporate governance activities;

Monitor relevant legal developments and communicate these to the Country Director and other implicated Business Lines accountable, ensuring legislative and regulatory update
Commitment to and focus on continuous improvement within the overall legal context
Maximize benefits and minimize risks that could represent any kind of loss to the Business Unit or to the shareholders, while delivering the business objectives
Propose strategies and provide legal support that enable safe, efficient and agile decisions in order to secure competitive advantages
Health, Safety & Environmental
We believe that the root of our success lies in our people, so we will be truly committed with your professional success and happiness
You'll be in the forefront of a dynamic environment every single day
We offer a unique workplace, combining the typical benefits of a large corporation with an informal and energetic startup environment
Flexibility for remote work
Management By Objectives
Personal computer and phone included
Qualification & Education
Academic Degree in Law
3+ years of experience as a corporate in-house lawyer or equivalent
Excellent legal and strategic judgment
Demonstrated learner mindset and capability to expand knowledge in relevant areas of law
Demonstrated track record of actively scanning range of external sources to identify innovative approaches and bringing them into Helexia
Promotes a continuous improvement mindset and challenges self and others to identify and implement opportunities for improvement
Excellent analytical, communication and interpersonal skills
The ability to work in a less well-defined legal environment while promoting pragmatic legal advices
Ability to deal with, prioritize and manage multiple tasks and projects
Demonstrable record as a self-starter and able to make decisions in ambiguous circumstances and to work in an uncertain regulatory and legal environment without significant management oversight
Proficient on English language
Domain of Word, Excel, Powerpoint tools
Vuoi inviare la tua candidatura?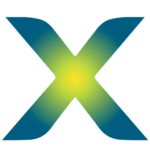 Riempi questo modulo e raccontaci perché vuoi far parte della nostra incredibile squadra!