Junior Financial Analyst (M/F)
One day companies will be able to generate their own renewable energy and offset CO2 emissions. At Helexia that day is today!
We are almost 450 employees spread around Italy, France, Belgium, Portugal, Spain, Brazil, Hungary, Poland, Romania, Senegal and growing fast. We work in an "one office" environment and we really believe that magic happens when people work together.
Together also includes team's meetings and flexible hours. Your success is achieved by your impact and deliveries rather than the hours you put in.
We believe in transparency, directness and empathy, with a strong customer focus and work before ego. We grow fast and agile but we always see people first. Each person has their own path for career growth and we believe that the only way for the company to grow is if you grow. This is who we are. Do you feel you could fit in? We are looking forward to meeting you!
JUNIOR FINANCIAL ANALYST (M/F)
Reporting to the CFO Italy, you will be in charge of supporting the management of financial activities and giving support to the FP&A team of the Group in developing PV and EE projects on all the financial aspects.
ensure the financial monitoring of Helexia Italy;
support the FP&A team in building budgets and financial forecasts;
support the CFO in the development and management of most suitable controlling tools related to all financial aspects;
Reporting to the HQ and monitoring of KPIs
financial analysis of market variations and risk analysis for different stakeholders;
take part in the commercial offer development by leading the financing projects (contractual and operation overview, cash flow, financial KPIs, counterpart risk analysis)
draw up business plan for PV and EE projects.
Health, Safety & Environmental
a stimulating and international work environment;
competitive salary & benefits;
Qualification & Education
University degree with major in Economics or Engineering Management;
1/2 years experience, not necessarily in the same sector;
good knowledge of MS Office applications, especially Excel;
English fluent; French is a plus
you are proactive, reliable, well organized with an analytic attitude;
you are a team-player.
Vuoi inviare la tua candidatura?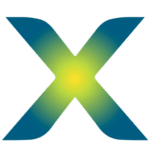 Riempi questo modulo e raccontaci perché vuoi far parte della nostra incredibile squadra!